So, the last quote we looked at was
If Jesus be God and died for me, then no sacrifice can be too great for me to make for Him.  C.T. Studd Quotes – #1.
   Here is our quote for today…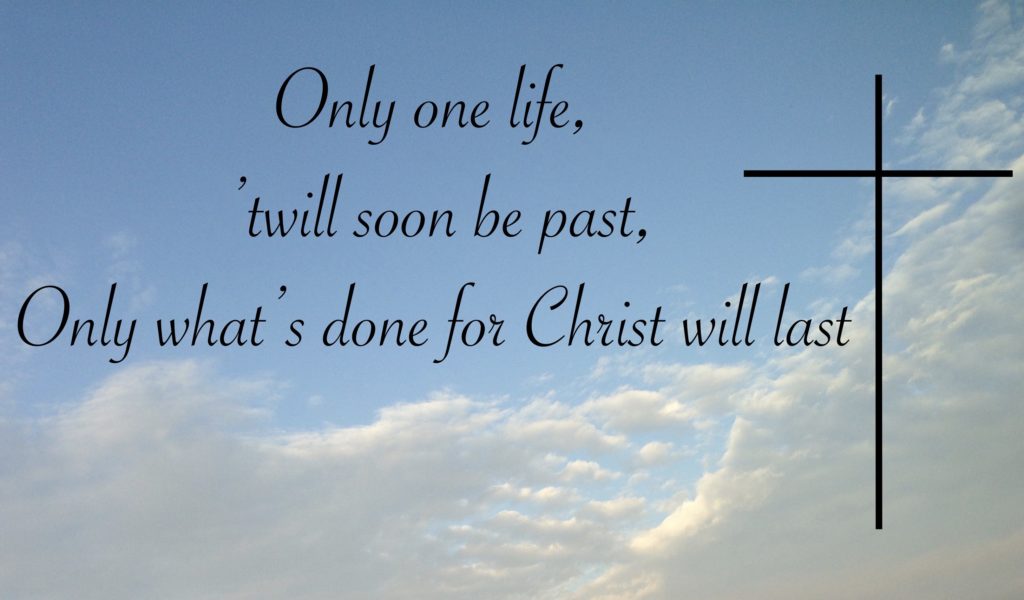 Reflections: Like the fist quote, Studd talks about how we should live our lives. He said that "No sacrifice can be to great for me to make for Him." This quote reminds me that, in brief-
   Life is short. There are a lot of things that you can do with your life. But, only those that will make a difference that will last forever are those that are done for Christ.