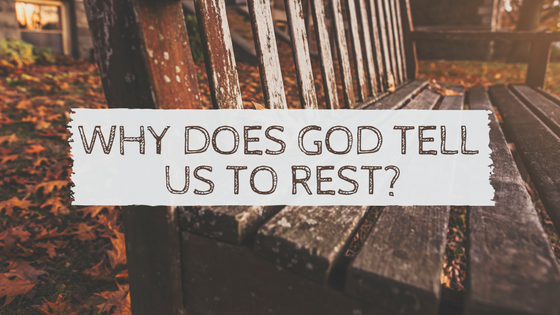 Chores, school work, social media, sports. We live in a busy world. There are always places to go, things to do, and people to hang out with. It can be extremely easy to always be doing something.
But, always running about can have some unwanted effects. 
We miss the little things

When we have our day jam-packed with things to do, we never (or hardly ever) have the time to sit down and revel in the glory of what God has done for us. We spend all of our time on busyness that we never have time to enjoy the little day-to-day gifts that God has given us. For example, I spend a lot of time working on school. Unfortunately, as a result, I do not always take the time I should to be with my precious family.

We lose the opportunities that God has given us.

God has placed certain people in our lives who He wants us to minister to – the neighbor next door who doesn't know the Lord to the struggling youth who sits across from you in class. If we stuff our schedules so full that we only have time for what we want to do, where is the time for the things that God asks and commands us to do? We need to be open and willing to change or empty some of our schedules in order that we might do God's will.  

We get burned out.

Burnout: The physical or mental collapse caused by overwork or stress. God created humans to rest. And, if we are constantly active, we will burn out. We will no longer have the energy or motivation we need to keep going. 
One way to keep ourselves from burning out is to plan our schedule wisely. This is where we need to remember that we can't do everything. No matter how much we would like to help everyone we can't because we aren't God. We are limited and finite. 
Another opportunity that God gives to rest is Sunday. On Sunday, we can go to church, worship God, and be filled with the energy to show His love to others throughout the next week. Also, it is alway beneficial to cover ourselves with God's Word each day in order to do His work well.
So, if you find that you are burning out, rethink your schedule,  and make sure to take the time to immerse yourself in God's word.