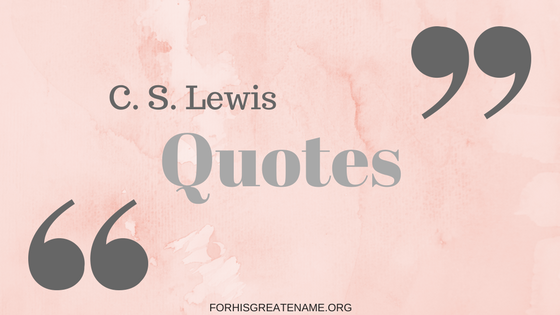 We have already looked at these so far:
I believe in Christianity as I believe that the sun has risen: not only because I see it, but because by it I see everything else.  C.S Lewis Quotes – #1

Friendship is born at that moment when one person says to another: What! You too? I thought I was the only one. C.S. Lewis Quotes – #2

A man can no more diminish God's glory by refusing to worship Him than a lunatic can put out the sun by scribbling the word 'darkness' on the walls of his cell. C.S Lewis Quotes – #3
Today, we get to think about this quote…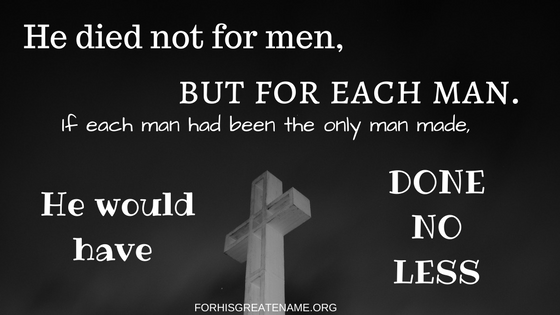 Reflections: This thought brings me so much joy. How wonderful it is to know that Jesus died for me – to save me from my sins. And, He loved me to the point that He would die just for me. Thank You, Lord!